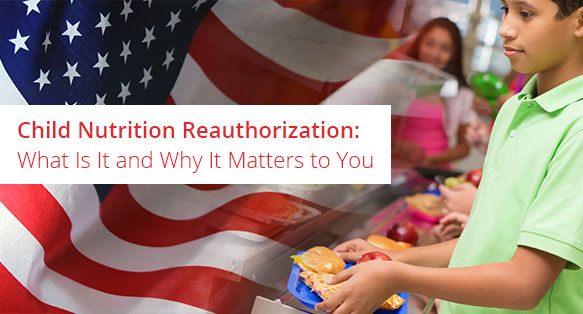 The following post was written by Barry Sackin of Sackin & Associates.
What is Child Nutrition Reauthorization?
This June will mark the 70th anniversary of the National School Lunch Act (NSLA), now named after Sen. Richard B. Russell from Georgia who is considered to be the father of the legislation. When it was first enacted, the NSLA was what is called a "grant-in-aid" for states to develop and support school lunch programs. Over the years, this approach has been replaced by the program we know today. The way it has made the changes is through regular reauthorizations, or legislation that amends the law. There have been almost two dozen reauthorizations over the past 70 years, as well as changes enacted in legislation between the regular schedule.