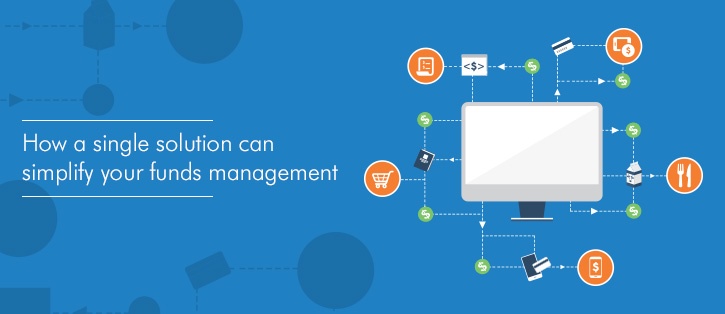 Managing school funds from various entry points within a school district can be time consuming, redundant, and labor intensive. So much so, that the thought of changing the way you handle the exchange of funds is overwhelming and exhausting, making it easier to continue business as usual.
If you add up all the time that you spend entering fees, exporting reports, depositing checks in different accounts, and fixing errors, it is almost a full time job just managing funds. If you find yourself spending the vast majority of your time focusing on funds management, it might be time to consider a single solution to help simplify this process.
Look for a solution that has features that will allow you to be flexible in the way you manage funds, save time, reduce errors, make payments easy for parents, and, ultimately, go cashless on campus.
A complete system for districts might include some of the following capabilities:
1) Meal Payments Portal
School meals cover a large portion of the payments that a district needs to collect. Make sure whatever payment solution you choose integrates with your cafeteria point of sale system. A fully integrated point of sale will provide you with up-to-date student payment information, quick daily reconciliation and audit friendly reports.
2) Student Invoicing Capabilities
Whether it's a payment for an overdue library book, tuition, transportation, or technology fees, schools provide specific services that often require parents to know when they need to make a payment.
Consider looking into a solution that offers student invoicing as part of their offering. Why not make it easier for parents to know when they need to make a payment for their student's Before & Aftercare or notify them when it's time to pay for this year's lab fees? One of the best ways to improve your funds management and ensure you get paid on time, is to make sure notification of payments is part of your process.
3) Customizable E-commerce School Store
To sell school items or simply collect fees, find a system that can handle payments on the go through an e-commerce school store. A customizable option should allow you to designate different bank accounts for different items and fees, associate items and fees with specific students and provide exportable reports for easy reconciliation.
4) In-Person payments
Some solutions may offer a mobile point of sale that allows districts and schools to take payments anytime, anywhere. A robust mobile point of sale (POS) will offer complete funds management with the ability to accept cash, credit/debit cards, and checks. Stand-alone mobile card readers and apps that are not part of a larger integrated POS do not always offer the same convenience, customer support or reporting capabilities.
5) Parent Mobile Apps
Mobile apps that allow payments to be made directly from a smartphone provide added convenience and satisfaction for your district's parents. This helps to increase the adoption of your solution across the district. Make sure to choose a system that support popular mobile platforms such as Android and iOS.
Collecting payments for meals, student fees and anything in-between should be the easiest part of your job, not the hardest. Finding a solution that covers your needs is important for you, your staff, and your district's parents. A single solution will give you the financial visibility and control that you need to manage payments from the cafeteria to the front office and everywhere in between.