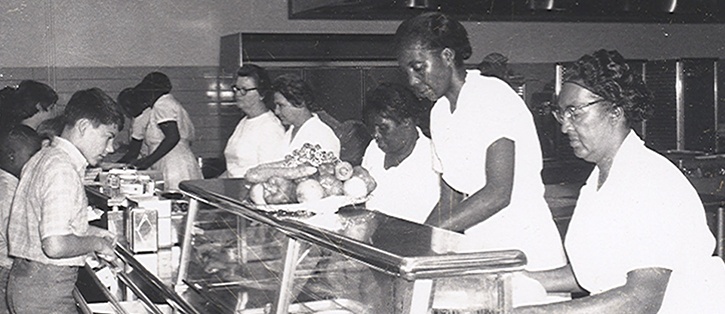 Since the National School Lunch Act was first signed in 1946, a lot has changed in the world of school nutrition. Meal requirements have been defined and redefined, federal cuts and grants have altered the way programs are managed, and of course the advent of technology has completely changed the way your program operates.
However, in the
history of school nutrition
, there is one thing that has remained the same over the years -
your mission to serve students nutritious meals each day so they are ready to learn and grow
.
But while that mission hasn't changed, the methods to accomplish that mission have changed dramatically.
Fast forward to 2018 - the students and families that you serve today are vastly different from those that came before them.
Today's students never knew a time without the internet where things like YouTube and Facebook didn't exist. Your challenge of competing with popular foods trends and restaurants are far greater than they've ever been, all while having to battle the occasional negative perception of school cafeterias.
The parents that you need to communicate with also have very different needs and expectations than that of older generations.
As more Millennials become parents, the way that they find and consume information is very. On average, Millennials spend
about
17 hours per week
on social media and get a lot of their information from websites like Facebook. They are also much more
concerned about what their children are eating
than their parents were.
And of course, the way you run your operation is very different than in previous decades. If you've been in the industry for awhile, you likely remember a time with lunch tickets and cash boxes, where operations were managed with pen and paper, or - if you were advanced - Excel spreadsheets. In recent years, the Cloud has been a complete game changer in the way you manage your operation. Your ability to access data from anywhere in real time is the new standard, and you can now leverage that data across different platforms and applications.
So, in a world where technology changes daily and parent and student expectations keep rising,
how do you keep up
?
Join our live event

on Tuesday, April 10th @ 12:20pm ET,
where we'll dive into this topic and discuss some strategies and tactics you can implement to keep your nutrition program efficient and thriving.
---