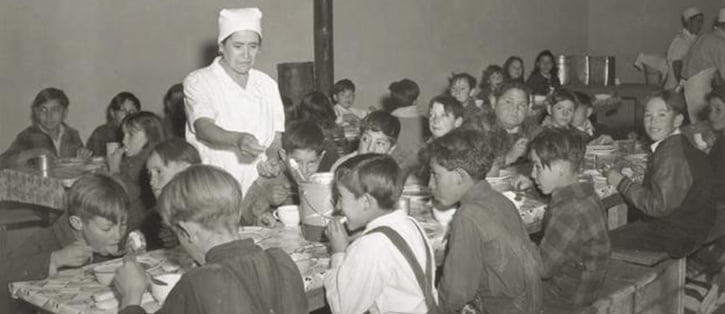 The history of school lunch programs in America is anything but brief. The Children's Aid Society began feeding hungry, needy school children in New York City as far back as 1853. But it wasn't until the late 19th century that some major US cities, including Philadelphia and Boston, started their own school lunch programs. Over the next century, authors, war, and politics continued to shape the school lunch program into what we know it as today.
Check out the infographic below for a brief look at the "not so brief" history of school lunch in America.

To learn more about the history of school lunch programs take a look at the USDA Food and Nutrition Service webpage dedicated to it.