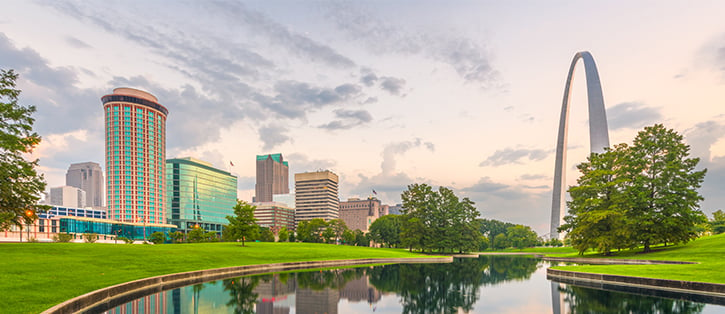 For the past 73 years, school nutrition professionals have gathered at the School Nutrition Association's Annual National Conference to learn about and discuss the latest trends shaping the future of our industry. Last week, thousands of nutrition professionals, industry members, and allied organization representatives gathered in St. Louis where the theme "Turning ME into WE at ANC" was the main focus of the event. When food service leaders have access to the resources they need to provide students with healthy and nutritious meals, WE all succeed.

"ANC is a great opportunity for everyone in the school nutrition industry to gather and put our heads together for the betterment of student nutrition. Getting out and meeting with school nutrition professionals really puts things in perspective for us and keeps us focused on what's important, the students." - Jeremy Loch, SVP & General Manager School Solutions
SNA Looks to the Future
Here are a few of the biggest takeaways from this year's conference:
A profound amount of schools are implementing farm-to-school programs to locally source their food and highlight region-specific recipes. Not only does this program help to cut food costs, local farmers are also seeing a benefit from this.


Breakfast in the Classroom and Grab-N-Go options are popping up in more districts to adhere to the speed and accessibility students seek. Several companies, such as Cadco, Food Warming Equipment Company, and Cambro, all had new products on display to meet this growing trend.


Expediting cafeteria lines with technology like facial recognition will help move students through serving lines as efficiently as possible. Similar to how iPhones can be unlocked with a look, facial recognition in the cafeteria would match the students face to their student photo.


The largest school lunch taste test took place at ANC, displaying how easy it is to provide nutritious and delicious meals to students. Schools are continuing to meet nutritional guidelines to help mitigate childhood obesity by offering more favorable meals for students.


Many schools are adding spice stations to their cafeterias to give students the ability to add whatever flavor they want to their meal. At the conference, numerous school chefs, including celebrity chef, Jet Tila, were also demonstrating recipes that incorporated a variety of flavors to help cater to student preferences and boost program participation.

We had a great time at this year's conference and we hope to see everyone next year for the 2020 conference in Nashville Tennessee, July 12-14!