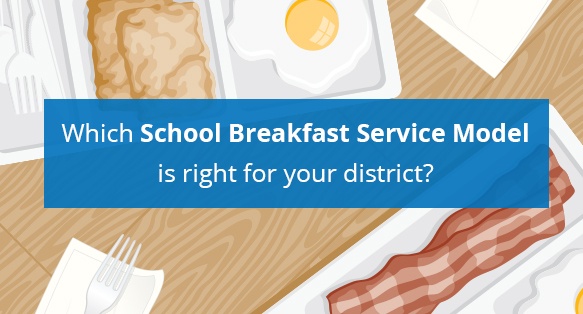 Depending on the size of your school, resources available to your program, and the structure of class times, some breakfast service models may benefit your school more than others.
Thousands of schools have implemented new service models that have transformed their programs and increased overall participation.
One of these four service models may be the perfect fit for your school:
---

1.) Traditional Breakfast

Similar to lunch service, a traditional breakfast model is when students come to the cafeteria to purchase and eat their meals. This model employs a full service line, allowing you to offer both hot and cold meals. Since food does not need to travel far before being eaten, no special packaging or delivery resources are needed.
Traditional breakfast typically works best in upper level schools that have a centrally located cafeteria and have buses that arrive early or, at least, in a timely manner. It's important that your students have enough time to eat their breakfast before class!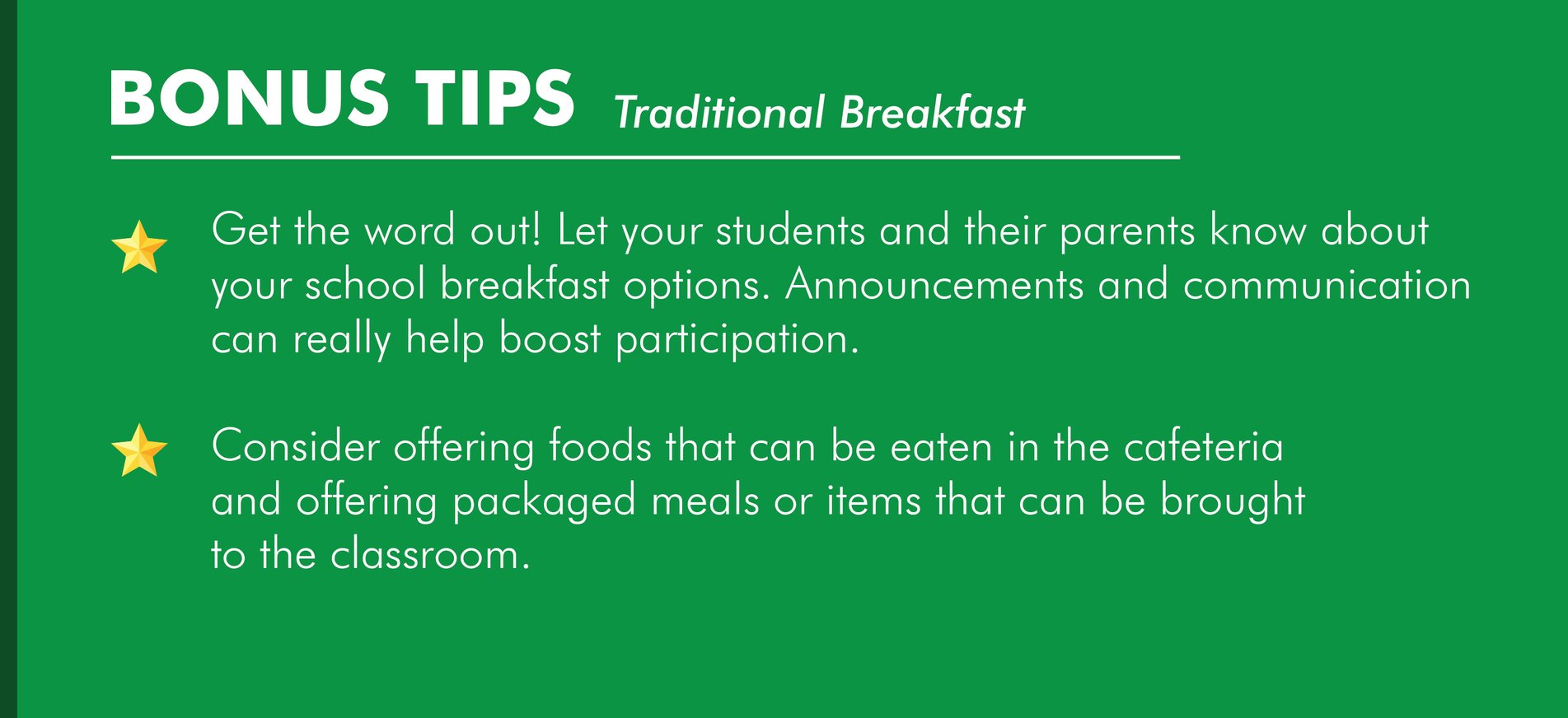 2.) Grab 'n' Go Stations
This service model works exactly the way it sounds. Students quickly grab the breakfast items they want and go to their morning classes. This service model is typically more successful with older students and is ideal for schools who lack the resources to deliver meals to individual classrooms. Or, for schools that don't have the resources to implement a traditional breakfast model with a full serving line every morning.
Grab 'n' go stations require foods that are packaged and easy to eat. Whether you choose to have your stations mobile or in one location, a mobile Point of Sale (POS) solution is essential. With cloud-based POS solutions, like Mosaic Cloud, you can easily use a mobile tablet to cash students out at your designated breakfast stations.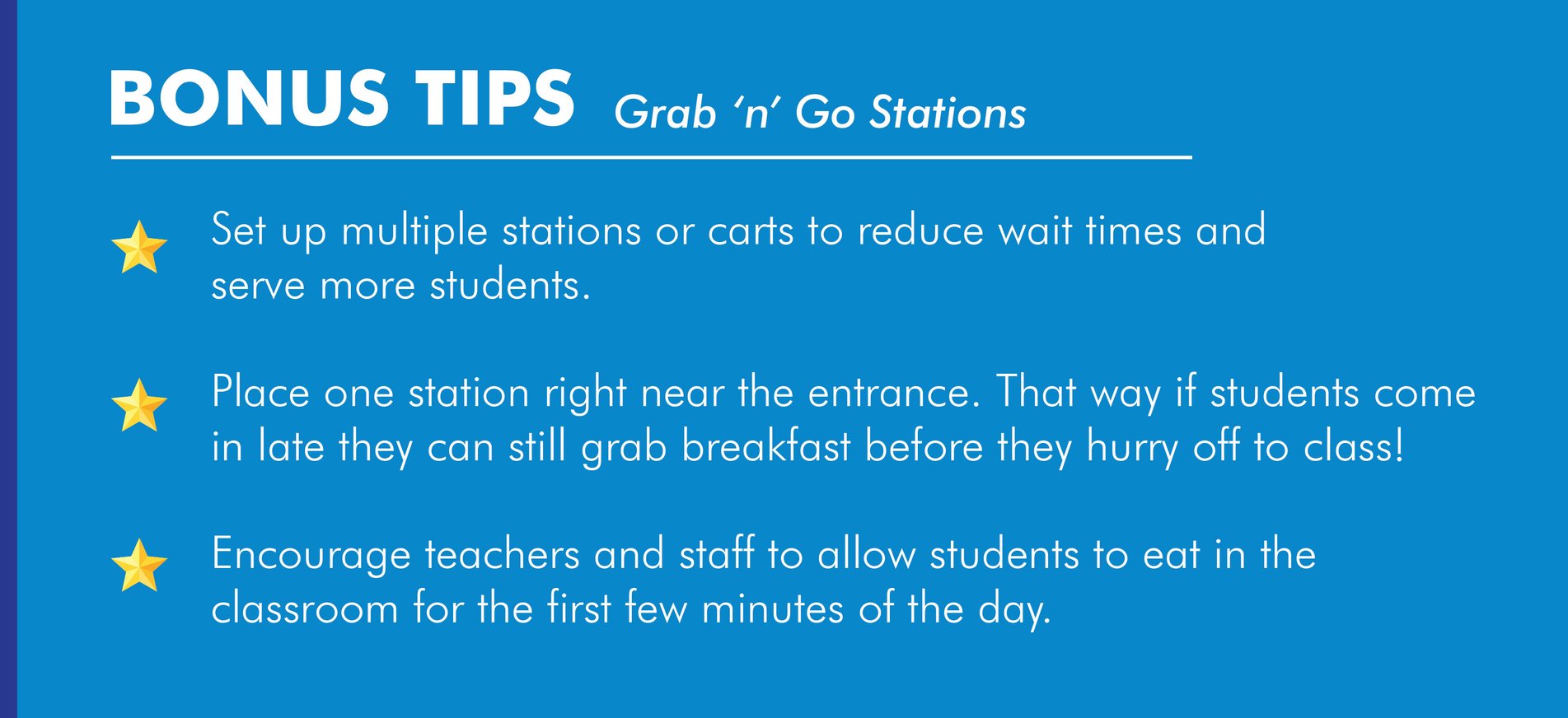 3.) Breakfast in the Classroom

Of all the service models, breakfast in the classroom requires the most planning and preparation. However, these programs tend to see the highest levels of participation.
Ideal for lower grades and younger students, breakfast in the classroom integrates eating a healthy meal right into your student's day. The first 10-15 minutes of class are set aside for breakfast and morning announcements. Teachers use this time to teach students about healthy eating and the importance of a balanced breakfast.
A successful breakfast in the classroom program requires coordination with your school's teachers, food service team, administrators, and custodial workers. It's important to engage these groups early on in the planning process to ensure a proper roll-out. Some schools even enlist the help of parent volunteers to execute breakfast every morning.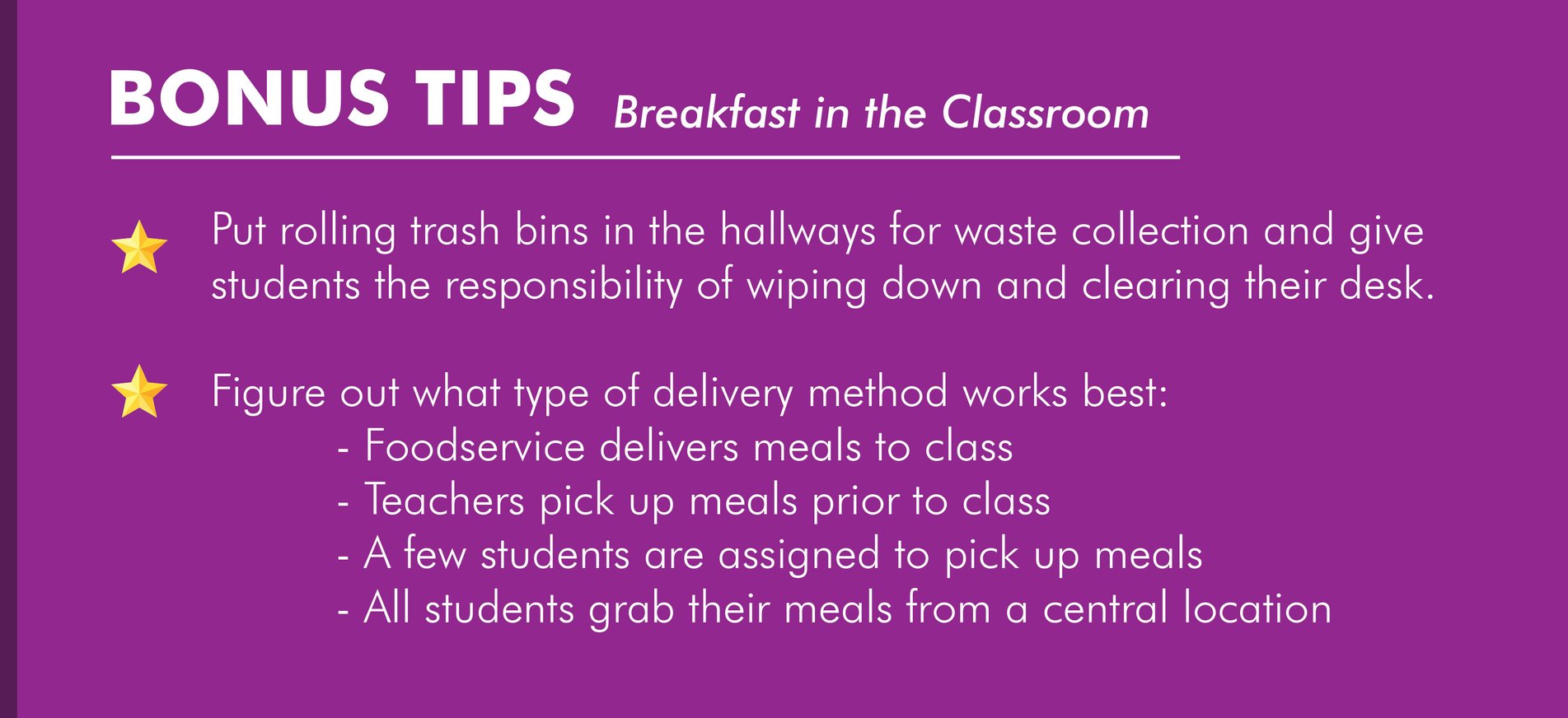 4.) 2nd Chance Breakfast

2nd Chance Breakfast is a model that considers when and where students want to eat. Many programs that serve traditional breakfast or that use grab 'n' go stations, will naturally extend to 2nd chance breakfast.
This service model tends to be popular among older students and is offered after 'first period' or at least two hours before lunch. Schools that offer late arrival or that have later lunch periods will find 2nd chance breakfast very successful.
King George County Schools recently implemented their 2nd chance breakfast because they found that many of their students "either weren't hungry when they first got to school or they wanted to talk with their friends because that's important to them."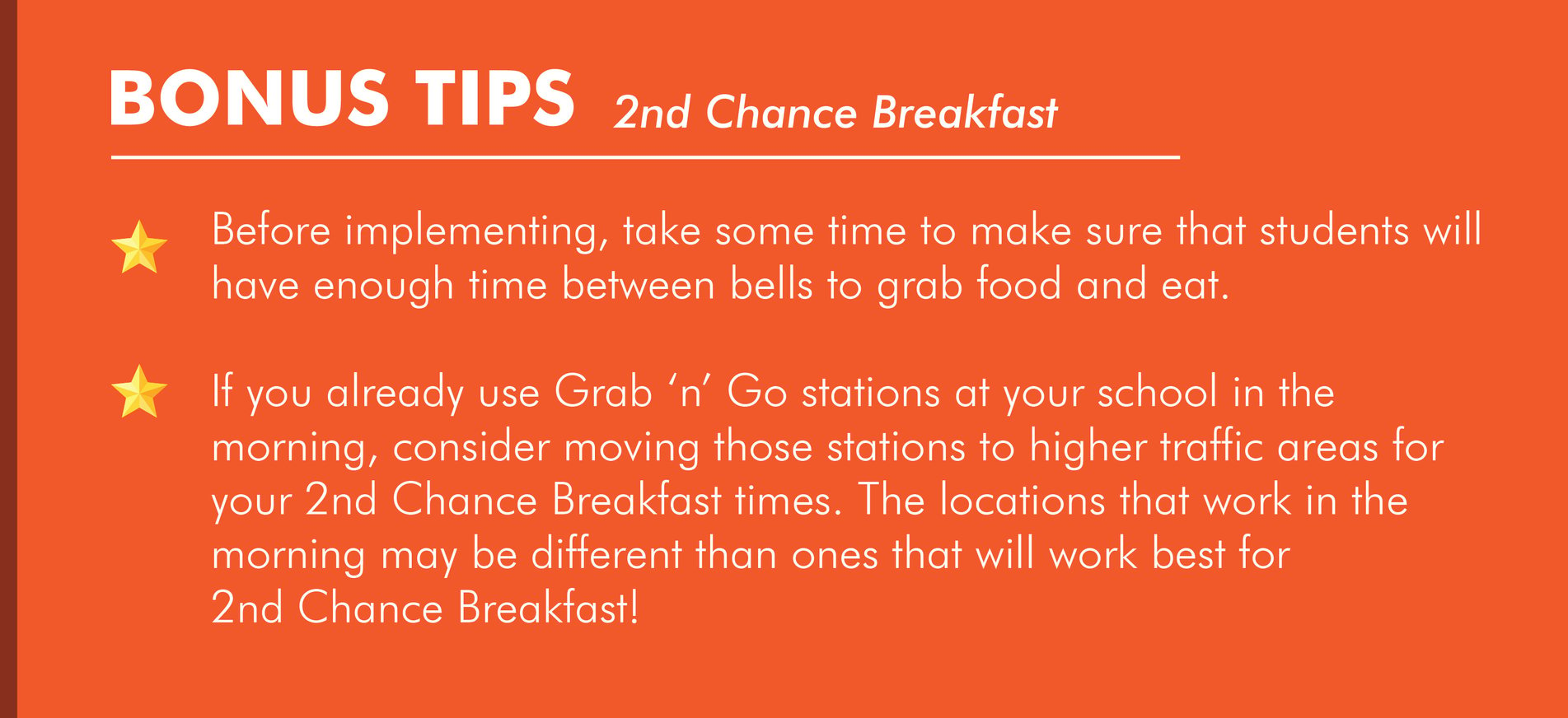 ---

Need a little bit more convincing before moving forward with a specific service model? Check out these resources for more information:
What breakfast service model works best at your school? What types of challenges does your district face when serving breakfast? Let us know in the comments.