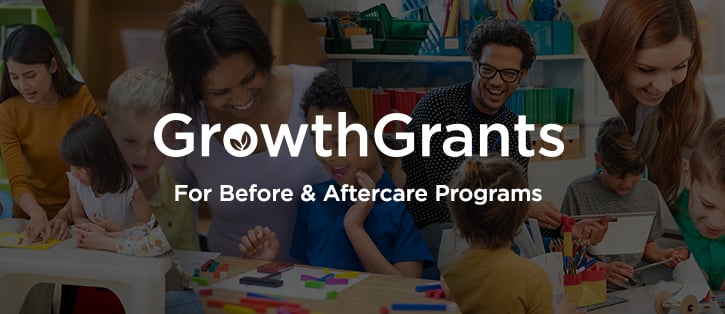 For the past two years, MySchoolBucks and Heartland School Solutions has provided Growth Grants to school nutrition programs across the country. To date, we have awarded over $100,000 to districts who use MySchoolBucks and helped over 130 food service departments promote their nutrition programs in fun and creative ways, using funds they might not otherwise have access to. In addition to offering our food service Growth Grant program for the 2019-20 school year, we are excited to offer for the first time Growth Grants for before & aftercare programs!
We invite before or after school care, student enrichment, or pre-k programs to apply for additional funding to help boost participation and enhance the learning experience for students, while highlighting the benefits of MySchoolBucks. Apply today for your program's chance to receive a Grant of up to $1,000. Simply complete an application and share your vision of what you would use the funds for. Here are a few ideas to get you started:
Develop activities to build interest and stronger participation habits
Purchase new materials or resources to enhance student learning
Provide co-branded t-shirts for your staff
Create your own signs or flyers to promote your program
Applications must be completed by July 31, 2019 and are awarded on a rolling basis through August 30, 2019.