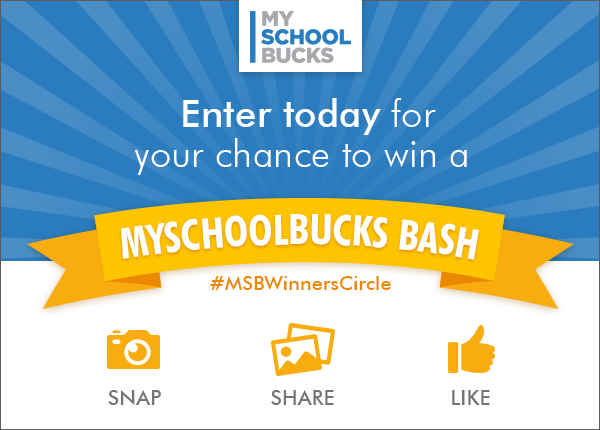 With the new school year just around the corner, now is the perfect time to make sure parents know about all that MySchoolBucks has to offer. Order free materials today!
You and your staff could win a $250 Visa gift card for your department, MySchoolBucks goodies, and some delicious treats. What are you waiting for? Follow the steps below to enter:
Entries must be received by September 23, 2016 and a winner will be selected on September 30, 2016. You must be current MySchoolBucks district to qualify. For complete contest rules, click here.