Summer has ended and a new school year is here! We look forward to serving you and the families in your community as you ramp up for your busiest time of year.
We know the start of school is a critical time for you and your staff. Our goal is to help make it as calm and stress-free as possible (though as a parent myself, I'm not sure that it is!) by anticipating your needs and questions in advance.
Should you need help with any of your Heartland products, our newly designed Support Central is your homebase to get your questions answered fast. Support Central offers a variety of on-demand help tools for the cafeteria, your online school store, and everything in between. Here are a few things you will find:
For School Nutrition Staff:
The Back to School Playbook is your guide to getting your Point of Sale ready to serve students on the first day of school.
Search topics in our Knowledge Base and find over 1,900 how-to articles for all your Heartland products.
Have new cashiers this year? Heartland University is a great resource for new users and provides great refresher training for returning users.
For MySchoolBucks Administrators:
Scroll down on Support Central to find MySchoolBucks Resource Central which houses everything you need to be successful with MySchoolBucks this school year.
Have you seen our Power Up emails? They are full of helpful tips, training videos, and best practices

so you can maximize online payments.
Join one of our upcoming live Ask an Expert webinars to ask questions and get helpful tips in real-time, straight from our MySchoolBucks experts.
If you still can't find what you're looking for, our experienced employees are always here to help you with everything you need. We anticipate long hold times over the next several weeks as our team works diligently to support as many customers as possible. Most schools will need a fully-functional POS system for the first time in two years, which means we're getting more phone calls than ever!
We appreciate your patience as we assist as many people as possible and encourage you to use all of the resources available to you to ensure you have a great start to the school year.
If there's anything else that we can do to help you prepare for the new school year, please let us know.
Sincerely,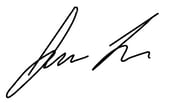 Jeremy Loch
SVP & General Manager
School Solutions