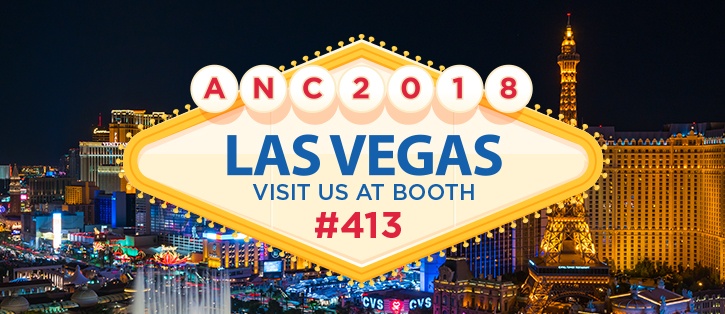 It's almost here! This year the School Nutrition Association is taking their Annual National Conference to Vegas. From July 9-12, over 7,000 school nutrition professionals and vendors (including us!) will be gathering for the biggest conference in our industry. From sharing bright ideas in educational seminars to visiting over 800 vendors at exhibition, this year's event is sure to keep you busy!
Here's a few things you won't want to miss at this year's Annual National Conference:

---

Attend a Variety of Education Sessions
With 120+ educational classes, you can build a schedule that's perfect for growing your skills and strengthening your knowledge. From newbies to experts, there's valuable information for every attendee. Learn about new culinary skills, social media marketing tips, best practices for procurement, and more! Check out the full schedule of classes here.


Take Part in a Pre-Conference Workshop
Why not start learning a day early? Join a Pre-Conference Workshop on Sunday, July 8 to get a jump start on growing your skills. Seats are still available for some workshops - sign-up today!


Explore the Exhibit Hall
Over 300+ companies will be exhibiting at this year's conference! With over 800 booths featuring the latest trends in food, beverage, equipment and school nutrition technology, you'll be occupied for hours. Take a look at the interactive map and see what will be showcased.


See Vegas Without Breaking the Bank
Outside of exhibit hours and informational sessions, you'll want to make the most of your time in Vegas! From a visit to the Bellagio Conservatory to Shark Reef at Mandalay Bay, there's a lot to see without breaking the bank. Check out SNA's article 21 Fun Things to do in Vegas for Under $20 for more ideas!


Visit Heartland at Booth #413 (of course!)
Stop by and say 'hi' to Heartland at booth #413! We'll be hosting a variety of in-booth demos featuring Mosaic Point of Sale, Mosaic Back of the House, MySchoolApps, MCS Software, and MealViewer. Attend a demo at our booth and you'll also receive a Ticket to Save, giving you access to exclusive savings on our solutions. And don't forget to get your picture taken with us and add it to our #SocialMosaic, made up of over 1,100 individual photos of all the wonderful ANC attendees!
See what else we have planned for our booth.
Check Out the MealViewer Truck at Booth #875
You read that correctly - the MealViewer Truck is coming to Vegas! Stop by Booth #875 to meet the team and see the truck in person. Learn about everything MealViewer has to offer, from their digital suite and signage to their all-new mobile ordering platform. Sign up for an in-booth demo today to see these solutions in action.

---

We're excited for another year at SNA's Annual National Conference and can't wait to see you in Vegas!