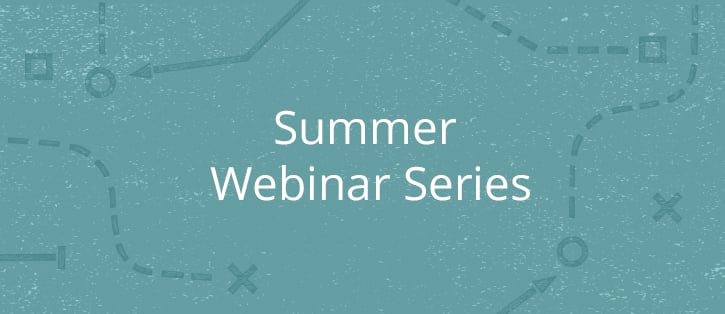 This school year is likely to bring a number of new challenges and obstacles for many districts. If you're feeling unsure about what you need to do in order to get ready for the fall, you're not alone. We want to make sure you have the information and knowledge you need so your staff can stay safe and your operation can run as smoothly as possible. From serving in the classroom, creating a cashless campus, or using an online meal ordering platform, we are here to help make the 2020-2021 school year a success.
If you missed our Summer Webinar Series, don't worry! You can still check out the recordings and get prepared for the new year:
Serving in the Classroom & Contactless Serving Lines
This school year, lunchtime will likely look quite different than in years past. You may be considering serving meals in the classroom or looking for different ways to cut out contact points between your staff and students. This webinar will discuss a few different dining options you can consider and how our technology can help you adapt to these changes.
Plan Ahead with Online Meal Orders
Fluctuating student schedules will make it more difficult to predict program participation and prepare for meals - you won't be able to simply look at last year's numbers. Which is why collecting meal orders in advance from parents and students can be a game changer. This webinar will explore our new online meal ordering platform to help you plan ahead for more accurate production and serving.
Becoming a Cashless & Paper-Free Campus
By taking payments online and communicating with parents through digital platforms, you can cut down on contact points and the spread of germs between staff and students. Learn a few best practices for reducing cash handling, going paperless, and communicating with parents online.
With so much uncertainty for the new school year, we hope these webinars provide some helpful guidance to assist with your planning. We're here for you every step of the way!
---