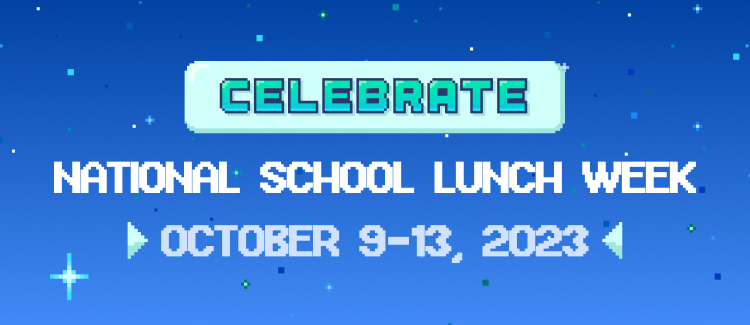 A healthy lunch is more than just a meal. It fuels young minds and supports learning and growth. Every year during the second week of October, National School Lunch Week serves as a reminder that a well-balanced lunch is an essential part of every student's day. By showcasing the importance of a healthy lunch, we can encourage better eating habits while promoting overall wellness among students.
This year we're celebrating National School Lunch Week from October 9th-13th. The School Nutrition Association's (SNA) theme for this year is "Level Up" So how are you going to help your school level up this year? Below we've included some great resources from SNA to help you prepare for the week ahead.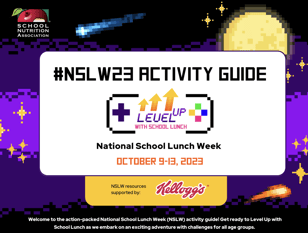 Activity Guide
SNA has a fun activity guide that provides printable activities to share with students during National School Lunch Week. Have fun with your students by exploring these "Level Up" themed word searches, pixel art, and more.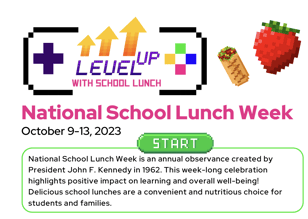 Marketing Resources
SNA also provides marketing tools for your district. You can find resources like downloadable infographics to share with parents or around school, social media graphics to utilize on your school's social media pages, and even digital meeting backgrounds.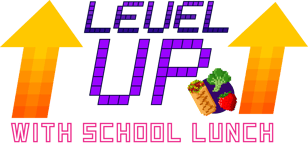 Toolkit
If you're an SNA member, you can download their toolkit to get an even more comprehensive checklist on how to prepare and celebrate throughout the week.
We can't wait to see how you "Level Up" and celebrate National School Lunch Week. Be sure to check out our Facebook page to stay up to date with our celebrations too! #NSLW23