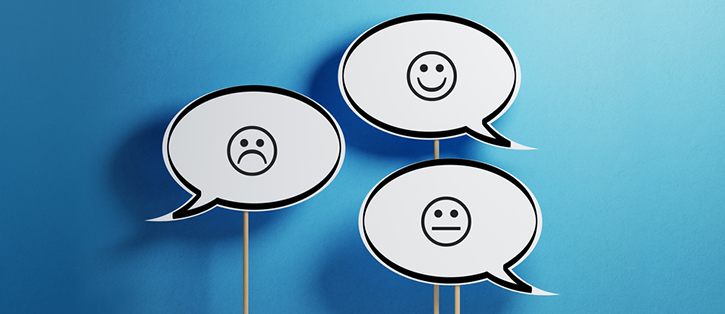 How great would it be if you only served foods that your students loved? Not only would it boost participation and sales, but it would also help reduce food waste. Although this is an admirable goal, figuring out what students like can be difficult. This is where cafeteria surveys can help.
---
Why Do A Cafeteria Survey?

A well-crafted survey can help you glean insightful information about your students. You can use the information you gather to make informed decisions that help improve your program and encourage student participation.
Surveys allow you to:
Gauge participation in your cafeteria

Gain a better understanding of student taste preferences

Find out what students think of your cafeteria environment

Determine how involved students are with your meal program
Giving students the ability to voice their opinion lets them know their thoughts are valued. This increases their openness and likelihood of eating in the cafeteria.


What Is The Goal Of Your Cafeteria Survey?

Take some time to think about what you'd like to achieve when conducting your survey and define a goal. When you have a specific goal in mind, it's easier to determine what questions to ask.
For example, if your goal is to find out what students think about eating in your cafeteria, you may consider asking them:
Do you feel that the cafeteria is friendly and inviting?

Is there enough seating in the lunchroom?

Do you have enough time to eat with your friends?
Use your goal as a guide when writing your questions. This will help keep the survey focused and also ensure you're getting the most valuable information back.
How To Have A Successful Survey:
Collect enough responses to make the feedback more meaningful. If you have too few responses you may not be able to identify trends that could lead to possible improvements. It may also be useful to gather responses from students across different grade levels to see preferences by age group. You may even want to include faculty members to gather their satisfaction with school meals.

Make sure the survey is not too long. Too many questions can look overwhelming and time-consuming which could deter a student from completing the survey. Be sure to keep the survey concise and only asked questions related to your goal.

Keep your survey fun and friendly! Try adding some pictures to your survey to liven it up. Instead of using a scale of 1-10 for ratings, infuse some personality with something like Meh - Delicious. When asking if they eat meals from school, try Never - Yes, I love them!. Using more playful language and imagery can help a survey feel more engaging.

Give students something to be excited about. Try offering an incentive for completing the survey. Maybe do a raffle for a gift card or a voucher for an extra snack at lunch to help boost survey participation. A few small incentives can go a long way!
Tips For Distributing Your Cafeteria's Survey

In the planning stages, keep in mind that the survey should be easily accessible for students to complete.
Printed Surveys
The best place to distribute printed surveys is right in your cafeteria! Try placing them on tables where students are eating, have volunteers distribute them around the lunchroom, or try handing them out to students as they leave the cafeteria. You can also have teachers share them in their classroom.

Online Surveys
There are many websites like Survey Monkey that will help you create online surveys. Set up kiosks where students can stop by at anytime to fill out the online survey. Or, have volunteers use a tablet to gather responses during meal periods. It might also be worthwhile to have a link on your district website to gather responses.When deciding when to distribute your survey, consider doing one each menu cycle so that the items served are fresh on your students minds. Or, distribute surveys each season if you prefer conducting these surveys less frequently.
---

When it's all said and done, you want to make sure your program is successful and students are happy! If your cafeteria offerings are geared more towards what your students want, then they will be more likely to eat in your cafeteria.