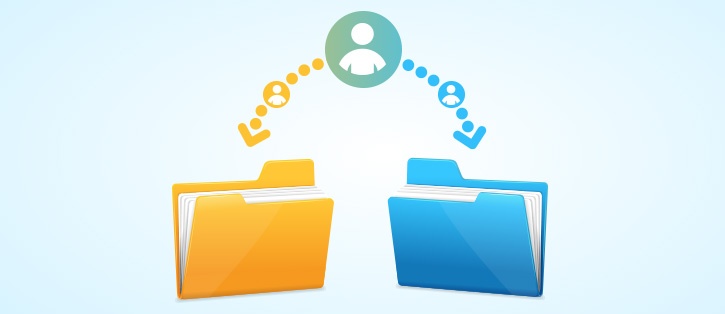 Having up-to-date student information in your cafeteria point of sale (POS) system is vital to running a successful operation. Serving reimbursable meals, end of the day reporting, and reconciling deposits all depend on the quality of your student information. Understanding how to get this information out of your Student Information System (SIS) and into your POS system is an important first step.
Here are the different ways your POS system can be updated:
Manual Import - This process involves getting a file from your Student Information System (SIS) that contains a list of all your currently enrolled students. From the administrative end of your POS system, this file can then be imported, which updates existing student accounts and creates new student accounts for anyone that's newly enrolled in the district.


Scheduled Import - Some POS systems allow student information to be imported on a regular basis (e.g. daily or weekly), which allows student information to remain more current in your POS system. In order for this to work, your SIS must be able to schedule the export of a new student file each time your POS system is scheduled to import it.


Automatic Import - Using SIF (School Interoperability Framework) allows your SIS to communicate changes directly to your POS system in real-time, without the need for a student file. There are some costs and setup time involved with this approach, but the end result is a hassle-free way to keep your student data up-to-date.
Preparing your student file for import:
We certainly wouldn't expect you to know everything there is to know about creating student export files. But there are some helpful guidelines that can save you and your Technology department some time and aggrevation down the road.
When requesting a student export file, ask them to put it in a comma separated value (.CSV) file format. It should look something like this (see below).

Notice how each value (e.g. First Name, Last Name, Grade, Building) is separated by a comma? This is how your POS system will understand where one piece of student information ends and the next one begins. If the CSV file format is not an option, see if a fixed length file (.txt) can be provided.
At a minimum, make sure the following information is included in your file for each student:
Student ID
First Name
Last Name
Grade
School (Building ID)
Other non-essential information that could be useful down the road:
Homeroom
Phone Number
Mailing address (Address 1, Address 2, City, State, Zip Code)
Guardian Name
Guardian Email Address
Date of Birth
When performing an import follow these simple steps:
Backup your POS system data. Despite your best intentions, things can go wrong. And when they do, having a backup can be a lifesaver.


Designate a safe place to put your file and make sure the structure of the file stays the same. If any changes to your student export file (such as its location or order of the fields inside the file) are detected by the POS system you may have to repeat the setup process.


Work with an in-house expert (someone who has performed student imports before) or contact your software vendor for assistance.


Confirm that your import was successful. See if there's a report that's generated after the import is complete to see what information imported successfully and what didn't.



Other ways you can verify the data imported correctly include:





Compare building enrollment totals in your POS with those in your SIS.
Pull student lists for each grade and homeroom to see if they appear normal.
Pick a dozen students randomly from your export file or directly from your SIS and see if all the information matches what's in your POS system.

If you uncover any issues, contact your software vendor right away so they can determine if there's a problem. Worse case scenario, they'll likely roll back your system information using the backup you created before doing the import.
Perform imports regularly, especially in the beginning of the school year when students are still actively enrolling and check with your software vendor to see if this process can be automated.