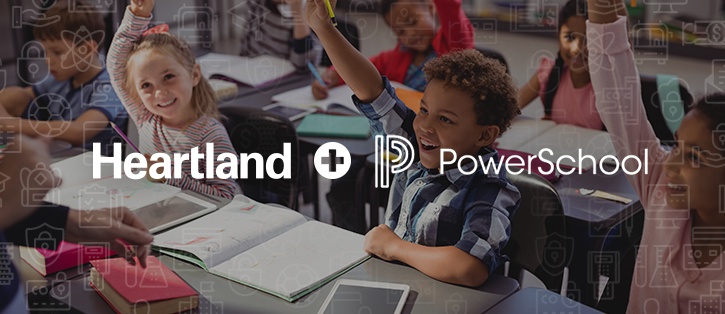 Having been a part of the K-12 industry for decades, we know that your student information system is like the central control room for your school district. It's how schools keep track of all student data, from grading and test scores, tracking student attendance, building class schedules, and everything in between. So when data can flow easily – and securely – between your SIS and other programs in your district, it can really save time and bring added efficiencies for school administrators, parents, and students.
That's why we're thrilled to announce our new partnership with PowerSchool. PowerSchool is one of the nation's largest student information systems and is used by over 75% of students in North America – wow! As a PowerSchool Preferred Partner, we can help schools enhance parent engagement and manage their payment and nutrition operations through an integration with our MySchoolBucks and Mosaic Point of Sale platforms.
So what does this mean for you?
Simply speaking, the integration between PowerSchool and MySchoolBucks will make managing all school and student-related payments easier for both district administrators and parents. With this integration, when a fee is assigned to a student in PowerSchool, an invoice is automatically generated in MySchoolBucks and a notification is emailed to the parent. Payment statuses for each invoice are also sent back to PowerSchool so school staff can easily see what has been paid and what hasn't, while using either system – no need to toggle back and forth. Parents also benefit from single sign-on. If a parent has access to PowerSchool to view their students grades, test scores, etc., they can access MySchoolBucks to make a payment directly from PowerSchool.
For school nutrition programs, the integration with Mosaic Point of Sale means that all information from PowerSchool (like a student's grade, for example) can now flow seamlessly between the SIS in the Central Office and the serving line in the cafeteria. There's no need to manually import or export student data files. You can seamlessly sync student data from PowerSchool into Mosaic with the PowerSchool API. District staff also have single sign-on capability, meaning users can access Mosaic directly from their PowerSchool dashboard. There's no need to manage additional logins or multiple passwords.
"With Mosaic and MySchoolBucks, PowerSchool districts know they are getting a secure, seamless solution to manage critical business operations such as their school nutrition program and all school payments. As school-related programs become more fee-based, it has become more essential to provide families with an easy way to make these payments," said Terry Roberts, president of Education Solutions at Heartland. "By partnering with PowerSchool, we can better connect schools and families in these vital areas."
Does your district use PowerSchool? Click here for additional information on this partnership or you can contact us to learn more. We look forward to hearing from you!