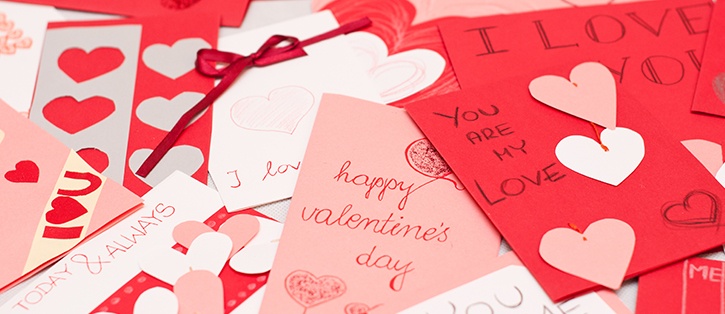 Being a part of your students' daily lives - whether in the lunchroom or in the classroom - creates a special and unique bond. What better day to celebrate the friendship and care you provide them than on Valentine's Day?
Below are a few simple ways to get students engaged and show them you love them:
Decorate, Decorate, Decorate!
Decorating your office, classroom or cafeteria can be an easy task. You can display student artwork, put up fun red and pink hearts on the walls, or hang streamers throughout the school. These decorations can brighten your school and get your students in the Valentine's Day spirit!
Have Valentine's Day Themed Food
Food is the way to a child's heart! We've all heard this phrase and it is the absolute truth. There are hundreds of recipes that you can put your own Valentine's Day twist on. Cut items into heart shaped figures or add a cute note on your student's lunch trays! Here a few recipes that you can put your own Valentine's spin on:
Engaging Your Students with Themed Activities
We all remember feeling excited about holidays at school, especially Valentine's Day! This day was always full of fun, from arts and crafts, exchanging candy grams with all your friends and everything else in between. Here are a few easy and fun arts and crafts ideas to try with your students:
Have a Door Decorating Contest!
Each class comes up with a theme and together decorates their classroom door. The classroom with the best decorations can win a Valentine's Day pizza party for their class!
Students can use their creativity and make their own Valentine's Day boxes to hold all the notes given out by their classmates. This can be an at-home project or one planned in the classroom. Have students bring old shoe boxes from home, provide some basics like glue and construction paper, and voila - you have a Valentine's Day box!
For another fun activity, download our free Valentines Puzzle! Give them to a student, friend, or loved one as a valentine this holiday.
What are some of your favorite things to do in your schools for Valentine's Day? Let us know in the comments below!
---