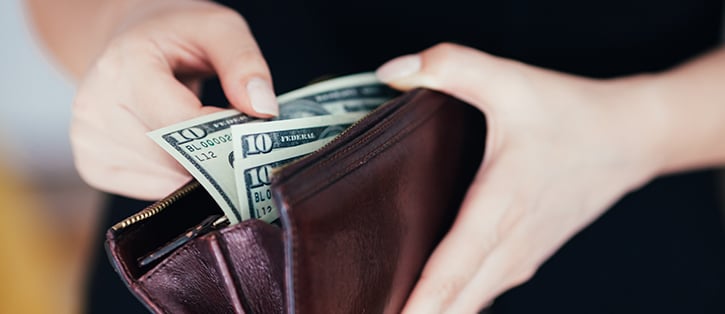 As districts start planning for the return of students in the new school year, ensuring the health and safety of staff and students is more important than ever. This new mindset requires schools to rethink some of their policies and procedures, in particular, the way they collect and manage school payments.
Contactless payments can play an essential role in helping to limit in-person interactions and reducing physical cash handling. Many schools have already adopted an online payment solution that gives parents a convenient way to pay online, while giving staff an easy way to manage those payments.
Here are four key areas where schools can reduce cash handling:


Cafeteria Meal Payments
Some parents may still prefer to give their students cash or checks to pay for school meals. But with new health and social distancing guidelines in place, continuing to collect these payments in the serving line can be a challenge.
Encouraging parents to pay online will help to reduce the number of cash and check payments that need to be accepted in the cafeteria. It also helps to ensure students move through the line as quickly as possible. For the new year, make sure your parents know exactly how to pay online for meals. Utilize your district or school websites, parent portal, newsletters, social media, and any other communication resources to get the word out to parents.


Start of School Fees
If your district or school is currently using an online payment solution like MySchoolBucks, find out if they can assign and manage these fees by student, class, grade, or district-wide. This will allow you to electronically notify parents when payments are due and track which fees have been paid and what is owed. Parents can then easily and conveniently pay for their student's fees online, instead of dropping off payment at the front office.
At a minimum, most online payment services should be able to add these fees to an online store, which allows parents to browse for fees, add them to their cart, and check out.


School Programs
Unlike meal payments and school fees, programs such as before & aftercare, community education, or enrichment classes, typically require multiple payments throughout the year as well as paperwork from parents. This means your staff not only have to accept payments, but they're also likely collecting physical documentation like registration forms, medical records, and more.

With an online program management platform, parents can submit their registration details, payments, and any additional documentation all online without having to mail in or drop paperwork off in person.

For programs that need to track student drop off and pick up, some platforms offer contactless check-in/check-out that allows you to check students in on a tablet or computer rather than having a physical sign in sheet.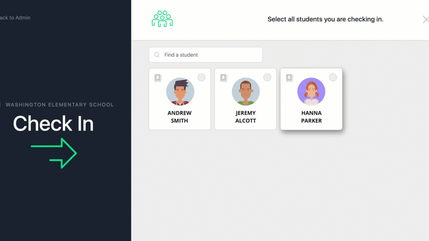 Check-in / check-out process in MSB Activities
Fundraisers
While parent organizations (PTO/PTA) may not be able to host physical events right now, finding ways to continue raising money to support school programs is still important. If your school utilizes an online school store, taking donations can be as easy as setting up a donation product to allow community members to contribute online. In place of fundraising events, parent organizations can get the word out by linking to their donation store product in an email, on their social media pages, or on the school website.


Regardless of how the new school year may look in your district, having a plan in place to limit in-person interactions and reducing physical cash handling when collecting payments will help ensure your staff, students, and parents stay safe.