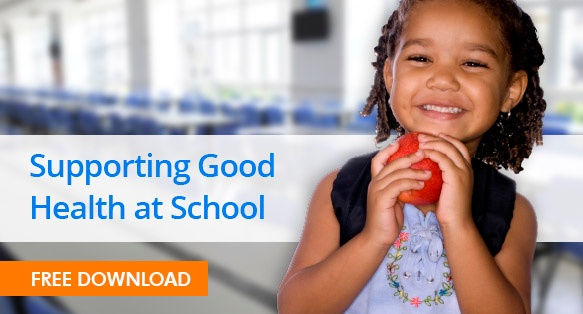 School nutrition programs offer students a large variety of healthy and delicious options. Parents can take an active role in supporting these programs and encouraging their kids to choose a balanced meal when they go through the line.
Supporting good health at school is simple. Check out this month's FitFuture Parent Newsletter for a few tips on how parents can be an advocate for school nutrition:


Review School Menus


Many schools send home menus in the mail or make them available online. Take the time to review what your school offers each day.



Talk With Your Student


Take some time to talk with your kids about the nutritious choices that are available to them each week. Get your kids excited about the healthy options that are offered!



Get to Know Your Food Service Staff


The best way to support school nutrition programs is getting to know the people who work within them. Volunteer to help with events put on by your school nutrition department and build relationships with the people who serve your kids everyday.



Be an Advocate


The cafeteria isn't the only place where students eat at school. Encourage school clubs, teams, and parent associations to serve healthy snacks and drinks. Advocate for healthy options to be available at fundraisers, school parties, and in vending machines.


---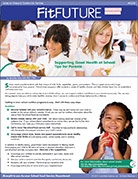 FitFuture Parent Newsletter:
Supporting Good Health at Schools
Newsletters are the perfect way to share healthy living tips with your community! Post this month's newsletter on your district's website or on the back of your menus.
Download Color PDF
Download Black and White PDF

---