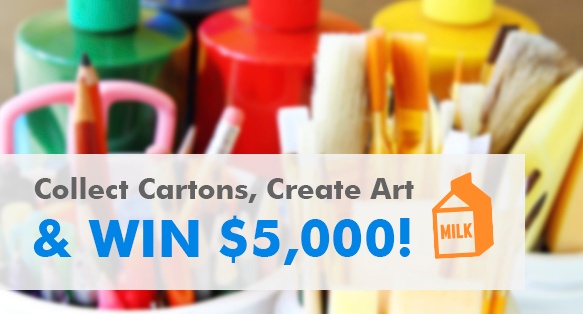 Don't throw out those milk cartons this fall! The Made By Milk 2015 Carton Construction Contest is gearing up for the new school year with another fall contest. Each year, Made By Milk holds a themed competition to see which school can build the best milk carton creation. This semester's theme is 'Animals'.
This is a great way to get students involved and teach them about recycling. Encourage students to help collect milk cartons, brainstorm ideas, and create your school's competition entry. Contest entries must be submitted by November 18, 2015.
The Grand Prize winner will receive $5,000 and the People's Choice winner will get $2,500. So start collecting those milk cartons and good luck to all those who participate in this year's competition.
For additional information on contest rules, past entries, and how to submit your creation, visit Made By Milk.