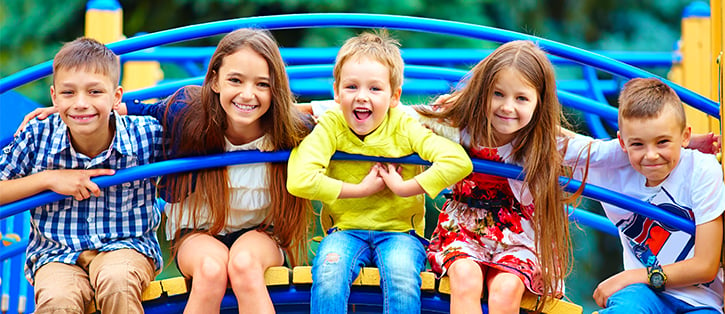 As a childcare director, one of your main goals is to deliver successful and engaging programs for students. That means managing registration, taking payments, and communicating with parents are all vital and equally important.

With many before and after school care management solutions available to choose from, you'll want to find one with features that simplify your job and supports your mission. Here are some features and tools that you should consider when exploring your options for

before or after school care, student enrichment, and pre-k program management

:


Parent Engagement

Does your school district already use services for parent communication and fee collection? For instance, if your school is collecting payments for bus passes or classroom fees online, you may be able to use the same service for childcare fees.

Using an existing service has benefits for parents and staff including:
Faster implementation and less setup

Familiarity with the payment process for parents

Same login and account information (e.g. credit card, students) for parents


Automatic Reminders
Communicating with parents is a big part of your job, whether you're making phone calls home, mailing letters, or sending emails. Automating routine reminders to parents can reduce the number of late registrations, increase on-time payments, and save your staff time and hassle.
Here are some of the typical reminders that a childcare management solution can help automate:
When program registration is available and how to register

When payments are due or even late

Confirmation when a parent registers their student

Additional program information

Secure Forms
Having the ability to collect registration online reduces the need for registration packets and hard copy forms that need to be filed and stored. Since registration details will likely include sensitive student and credit card information, select a service that meets the highest industry standards for security such as PCI Level One compliance. This ensures that the vendor is protecting the privacy of your district's parents and handling their information securely.


Payment Scheduling
For larger fees such as childcare tuition, you may want to offer parents the option of paying the total amount over time in installments. Payment scheduling allows you to set up a payment plan for parents, giving them the option to pay weekly, monthly, or however you see fit.

Reporting Tools
Think how nice it would be to be able to instantly view registration and payment information by program, time period, or even grade level. Robust reporting tools can make it easy to track outstanding balances for reconciliation and monitor program enrollment.
Your program may also need to share information with key staff members or various departmental stakeholders. Look for a solution that allows you to control who has access to your program's information.

Mobile
Did you know 40% of all millennials are now parents? This tech-savvy generation has come to expect and rely on mobile apps and services to make their lives easier. Finding a solution that gives parents the flexibility of using a mobile app to register and make payments can help increase engagement in your program.

Support
Regardless of which childcare management system you choose to implement, inevitably, staff and parents may have questions. Consider a provider that has support resources for both staff and parents ensuring that service-related questions get addressed without having to contact your office. Quality support from your childcare solution helps build confidence and trust in your program.