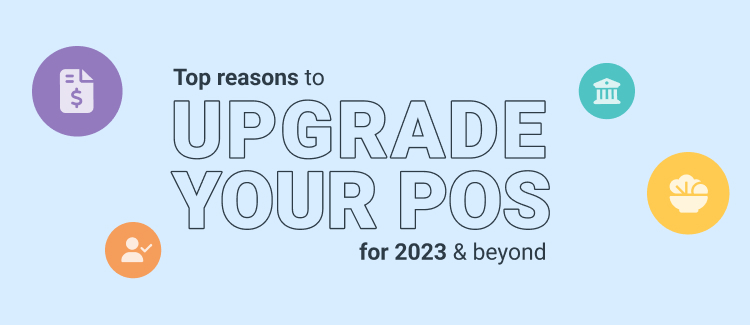 Choosing the right Point of Sale software for your school district can be a daunting task. With so many factors to consider, from data security to user experience, it's easy to get lost in the weeds. However, one crucial factor that often goes overlooked is how your POS software can help you deal with staff shortages.
In fact, according to the School Nutrition Association's 2023 School Nutrition Trends Report, over 90% of schools report staff shortages as a challenge. Hear from our Nutrition experts, Mike Walker and Katy Munna, as they discuss how your POS software can help alleviate the hardship of staff shortages.
Here are 6 ways your POS software can help with staff shortages.
Make changes from the Central Office
The ability to make changes from the Central Office is crucial to an efficient lunch service. Your team can quickly identify an issue and address it on the fly. Allowing a Central Office employee to see or review transactions reduces the workload for your team members at the school site.
Reimbursable vending
With vending machines, students can quickly and easily access pre-packaged meals, snacks and drinks without the need for human assistance. This can help reduce wait times and ensure that students are still getting the nutrition they need, even in the absence of a full-service cafeteria.
See transactions in real-time
Real-time transaction visibility helps create a more seamless lunch service. By seeing the transactions as they happen, your team can make changes or corrections on the spot. This means errors or issues can be addressed immediately from the cafeteria or the office.
Robust offline capabilities
When working with a smaller team, an internet outage can add hours of work. Make sure your POS can handle your needs even without an internet connection. Our solutions allow your team to continue or even start meal service offline.
Group sales
Group sales provide your cashiers with an easy way to identify students going through the lunch line. Remembering an ID number or ID card can be tough at the beginning of the school year, especially for first-time students. This option shows all the students within a group on one screen for optimal service.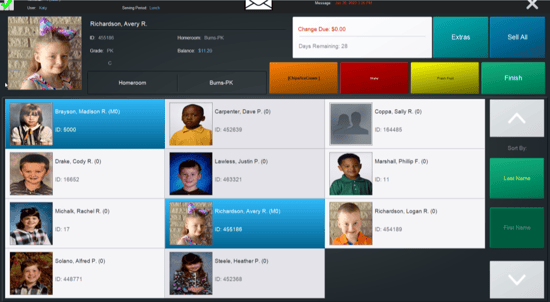 Dual serving
By having one cashier manage two lines, schools can ensure that students have ample time to eat their meals before returning to class. It's a simple solution that can help schools maintain their lunch programs during times of staffing shortages.