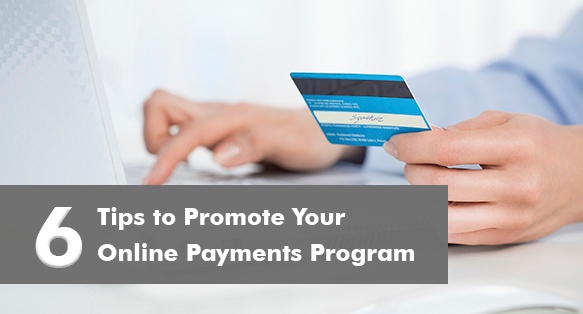 If no one knows about your online payments program, will anyone know to use it? Whether your district is already accepting online school payments or is planning to start next year, making sure parents know about this convenient option plays an important role in its success.
Marketing your program is the most powerful tool for building awareness, increasing participation, and educating users about the benefits of your service.
That's why our MySchoolBucks marketing pros came up with 6 tips to promote your online payments program:


1) Postcards/Flyers
Handouts are a great way to promote your program. Use them at back-to-school events, in registration packets, or on the counter in the main office. Place a few at the front desk of your school right where parents will see them, or post them on bulletin boards that get a lot of attention.


2) Signs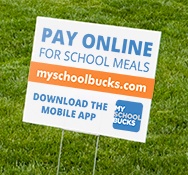 Put your messaging out where your parents routinely go. Use large signs near high traffic areas at your school, like the bus loop, at popular sporting events, or around the parking lot.


3) School Menus
Many parents print out school menus and put them somewhere prominent in the house. Place the logo of your payments service on every menu to serve as a constant reminder.


4) Emails
The parents in your district who actively use email are the same parents who would use an online payments service. So let them know! Work with your school to draft an email letting parents know about the service you provide and how they can get started.


5) Website Announcements
When parents need information about your school district, your website is one of the first places they'll go. Put a message on your website about how and where they can make payments for their student's meals. Add a button or link so parents can quickly navigate to your service with just one click.


6) Social Media
Does your school district have a Facebook page or a Twitter account? Social media is the perfect way to get in front of a large amount of parents for no cost at all. Check with your school administrators to see if you can post a message about your online payments program.
---
Make communication a priority when it comes to your online payments program. Parents will love the convenience of paying online, they just need to know that it's an option.
How does your district promote online payments? Leave a comment and share it with your follow readers: