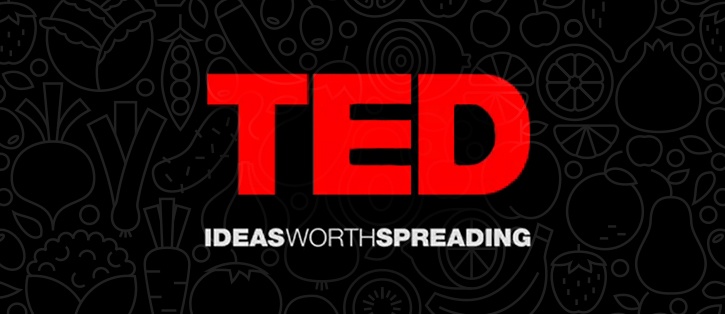 TED is a nonprofit organization that strives to spread ideas, spark curiosity, share information, and start conversations about topics that matter. Their short-form, powerful TED Talks cover a myriad of topics from technology to sociology and fine arts to nutrition.

In the spirit of sharing ideas, we've rounded up 5 inspirational, thought-provoking TED Talks that will get you talking about nutrition in schools:


---

What's wrong with school lunches
Presented by: Ann Cooper | 19:42 min.
While the title may seem negative, Ann Cooper's TED Talk and life-long mission is anything but. Internationally recognized chef, author, and educator, Ann Cooper has dedicated her life to helping schools bring healthy meals to their students. In her talk she passionately discusses how important it is to change students' relationships with food.


---

Teach every child about food
Presented by: Jamie Oliver | 21:53 min.
Jamie Oliver offers a sobering look at the importance of teaching healthy eating and nutrition to children. As a chef, he believes that food is a powerful connector between people but is worried about the growing rate of obesity and heart disease around the world. In his talk, he strongly advocates the importance of fresh food, cooking at home, and teaching nutrition in schools.
---

Want kids to learn well? Feed them well
Presented by: Sam Kass | 12:08 min.
As a former White House chef and policymaker, Sam Kass asks some important questions: "What can we expect our kids to learn if their diets are full of sugar and empty of nutrients? What can they possible learn if their bodies are literally going hungry?" In his talk, he tackles these questions and looks at the links between nourishing students' bodies in addition to their minds.


---

Why lunch ladies are heroes
Presented by: Jarrett J. Krosoczka | 5:24 min.
In this fun talk, author Jarrett J. Krosoczka talks about his memory of a lunch lady that inspired his Lunch Lady graphic novel series. His new project, School Lunch Hero Day, is now an annual celebration of how important our school nutrition professionals are and highlights the impact a simple 'thank you' can have.


---

A teacher growing green in the South Bronx
Presented by: Stephen Ritz | 13:35 min.

This high-energy talk is filled to the brim with exciting ideas about how to weave gardens into the school environment. From the cafeteria to the classroom, Stephen Ritz has a passion for teaching and growing, that will get you on board with bringing a school garden into your district.


---
What are your thoughts on these TED Talks? Let us know in the comments below: