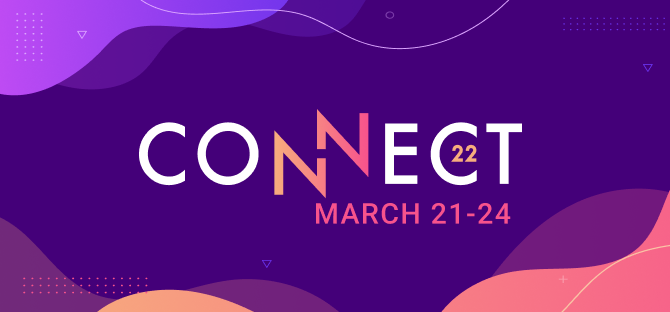 Join us virtually March 21-24, 2022 to learn about your heartland products, connect with your peers, and get inspired with new ideas! Of course, there are many reasons to join us at Connect this year, but here are our top three:

Get the most from your solutions
With over 50 classes, covering both our nutrition solutions (Mosaic, MCS, WebSMARTT) and MySchoolBucks, there is something for everyone! Our classes cover a wide variety of topics including how to transition between school years, inventory management, advanced invoicing capabilities, and so much more.
For the first time ever, we are hosting Ask An Expert sessions for all of our products! Join the conversation to talk about all things MySchoolBucks, MCS, Mosaic, and WebSMARTT with our team. It's your chance to ask questions and hear what others have to say. Click below to view our full agenda.
Connect with your peers
Our classes aren't the only way to learn! Connect 2022 offers a unique opportunity to meet and collaborate with school professionals from across the country. Once you're registered, you can view all attendees, including those that use the same products as you, and send a connection request to chat or make a video call. These conversations are a great way to exchange tips & tricks, talk through challenges, or just say hi!
Get inspired & hear what's next from Heartland
Hear our team talk about current industry topics, trends, and our post-pandemic world during the keynote on Monday, March 21. Visit our interactive virtual booths to learn more about our latest innovations. Plus you won't want to miss our special guest speaker, Maureen Mulvaney, on Wednesday, March 23.


---

This year there are two great ways to join us! The Community Pass offers limited access to the keynote, guest speaker, and demos for free! The Power Pass gives you complete access to all Nutrition and MySchoolBucks classes, live discussions, and more. Use promo code MGM50 for $50 off.