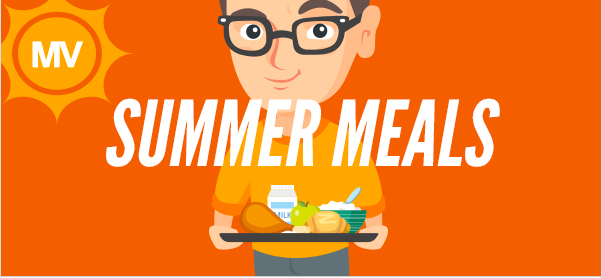 We are getting closer and closer to summer, and what does summer mean? A break from school. It's not all fun and games though! That break from school is coupled with students not going to school and getting the nutritional meals that they do during the school year. However, many school nutrition programs have initiated summer meals programs in order to keep children well fed throughout the year! This is a truly spectacular program that speaks to the dedication of School Nutrition workers nationwide.
Some schools, for various reasons, are not able to host a summer meals location and before now, it was hard for parents and students to find a location in their area to get a healthy meal. This is a problem of the past! With MealViewer's Summer Meals Locator, healthy meals are just a click away. MealViewer's Summer Meals locator is extremely easy to use and can be found on the MealViewer Mobile App or Website. Just type in your geographical information (zip code, city or state) and ta-da!… all of the summer meals locations in your area show up on a map! You can even be given directions right to each one! School Nutrition Directors and federal agencies have exhibited profound persistence and commitment in order to make these summer meals programs a reality.
MealViewer's Summer Meals Locator enables communication of the various summer meals programs at our students and parent's disposal. MealViewer sends a huge thanks to the Child Nutrition staff who make all of this possible!