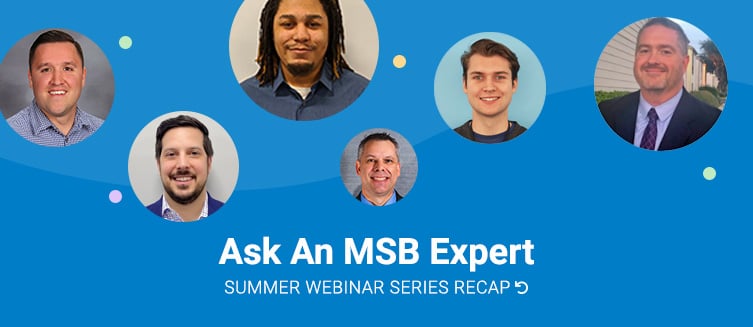 We loved having the opportunity to answer all of your questions live during our Ask An MSB Expert Summer Series! In case you missed it, or would like to revisit the discussion, we have the session recordings available below:
July 21, 2021 | Hosted by Eric Olson & Drew Izzio
August 3, 2021 | Hosted by Anthony Piazza & Bob Prendergast


August 18, 2021 | Hosted by Brad Ricks & Drew Izzio
September 1, 2021 | Ed Joiner & Jeff Olek
Summer may be over, but there's still more Ask An MSB Expert webinars coming soon! Keep an eye on your inbox and the Spotlight blog for complete details.