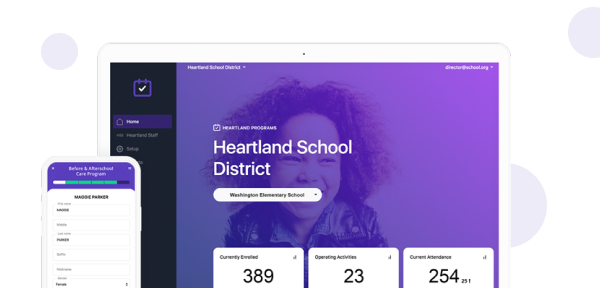 Join us Tuesday, February 8 at 11:30 am ET for a live webinar dedicated to MSB Activities! As part of the MySchoolBucks family, MSB Activities will help to manage your school's student programs like before & after care.
MSB Activities allows your staff to manage all of their registrations and payments in one place. Join our webinar to get helpful tips, learn about new features, and have your questions answered by one of our dedicated team members.
You can expect to learn how to:
Collect registration details, documents, e-signatures & more online
Digitally invoice parents when and how you need to
Check-in/out students for in-person programs


Click below to save your seat!