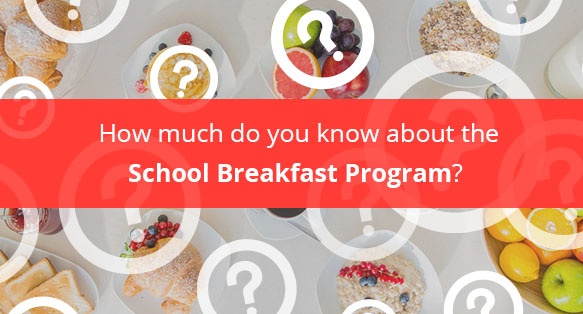 March 7-11, 2016 is National School Breakfast Week! We hope you and your students enjoy the week long celebration of all that your School Breakfast Program has to offer.
Since its founding, the School Breakfast Program (SBP) has been an integral part of keeping students fed and ready to learn in the classroom. Studies have shown that participation in the SBP leads to an increase in testing performance, a decrease in absenteeism, reduced food insecurity and an overall improvement of dietary and physical fitness.
The power behind this program has encouraged thousands of districts to serve breakfast at their schools, using breakfast service models that best suit their resources.
Think you know all about the School Breakfast Program? Test your knowledge with the quiz below!
---
How is your school celebrating National School Breakfast Week this year? Share your stories with us in the comments: